Addressing Onsite Solvent Recycling Process Failures
Discover some of the most common reasons onsite solvent recycling processes fail and the simple solutions you can implement to solve them.
Has your facility struggled with maintaining an onsite solvent recycling program?
Getting a solvent recycling program up and running is one thing, but keeping that program going year after year can prove even more difficult.
We've spoken with hundreds of facility managers and personnel and discovered the most common reasons these programs fail. In this article, we'll detail the simple solutions you can implement in order to help combat these common problems.
Is Solvent Recycling Wired Into Your DNA?
Problem:
The solvent recycling unit is not operated every day, and consequently, solvent recycling never gets wired into a facility's DNA.
Solution: 
Operate your solvent distillation equipment every day that solvent waste is available. It's crucial that you implement daily monitoring to confirm whether the solvent recycling machine is operating.  Furthermore, implementing a reporting system that alerts management if the distillation unit is not operating will pay immeasurable dividends.
The goal is to prevent the solvent still from slipping into a prolonged period of inactivity.
CleanPlanet Chemical knows how important it is to monitor the solvent recycling systems to ensure they are in operation everyday.  Using our Athena software to connect to the solvent distillation units via the internet, we know if the solvent recycler is operating.  If a solvent recycler is not operated two business days in a row, we are notified by the distillation equipment and we call the facility to assist in getting the unit operational as soon as possible.  We watch the unit, so our customers can focus on more important tasks.
Do Personal Changes Disrupt your Processes?
Problem: 
Manufacturing sites across The United States frequently have employee turnover. This affects not only production but additionally, unrelated yet significant processes to the plant's bottom line, such as your solvent distillation program.  A multi-tiered group of trained operators of the solvent distillation unit will go a long way.
Solution: 
Have a solvent recycling operating plan. Key components of that plan include the following:
Documented distillation unit operating procedures
Have a documented Operator training program
Only allow trained personnel to operate equipment
Have a multi-tiered group of trained operators perhaps including the following:

Primary Distillation Operator
Operator's Supervisor
Maintenance Person responsible for maintaining and repairing recycler
Champion of the solvent recycling process.

(Examples: Environmental, Health and Safety personnel, Process Improvement Engineer, Paint or Ink Manager.

Document a Preventative Maintenance Program
This will ensure seamless succession for the solvent recycling process if there are personnel changes.
CleanPlanet's Service365 Solvent Recycling Program includes all personnel training and certification, so personnel changes will not impact your solvent recycling results when you use CleanPlanet's Service365 Program. As personnel change, a CleanPlanet Technician will come onsite and train and certify the new personnel.
Do You Know How Well Your Unit is Performing?
Problem:
Many solvent recycling units or organizations don't keep score, so you have no idea how well the unit is recovering solvent.
Solution: 
Implement a procedure to track and monitor the yield (the amount of solvent recovered). This will enable you to identify equipment or process issues earlier, optimizing the effectiveness of your solvent distillation program.
CleanPlanet solvent recycling systems use a real-time, online system called Athena to track the following:
Volume of feed material that goes into the unit
The clean recovered volume that flows out of the unit
Yield
Uptime and sustainability numbers. 
If you want a recycler that keeps score, choose a CleanPlanet's AlwaysClean solvent recycling machine.
Are You Receiving Quality Solvent?
Problem:
The quality of the solvent is poor – the recycling equipment is making tinted solvent. As a result, virgin solvent is substituted for recycled solvent.
Solution: 
Periodically (at least quarterly) test the quality of the recovered solvent and make it known to operations personnel, so they are more confident about using the recovered solvent. Tinted solvent issues need to be addressed.  Keep in mind, reducing the usage of virgin in place of reclaimed solvent is at the very heart of your solvent recycling program. 
CleanPlanet's AlwaysClean solvent distillation equipment have the recycling industries first quality control system – the Colorimeter – a system that measures the quality of the recovered solvent.  The Colorimeter ensures that only water white recovered solvent is produced.   
Are Your Waste Costs Increasing?
Problem:
Still bottom disposal costs are too high. Over time many waste disposal companies raise the price of chemical waste disposal. Still bottom disposal costs can make an onsite solvent recycling program less attractive.
Solution: 
Still bottom costs should be monitored quarterly to make sure the costs are reasonable.
Comingling other wastes with still bottom produced wastes should be avoided unless this brings down the cost of disposal.
Adding PPE and solid debris waste to the still bottom waste material almost always increases the cost of waste disposal.
Monitoring still bottom costs on a regular basis will eliminate the possibility of a surprise when onsite solvent recycling costs are reviewed.
CleanPlanet's Service365 includes a quarterly review of costs including still bottom waste disposal costs.  Also, CleanPlanet has negotiated still bottom drum disposal prices with some national waste vendors.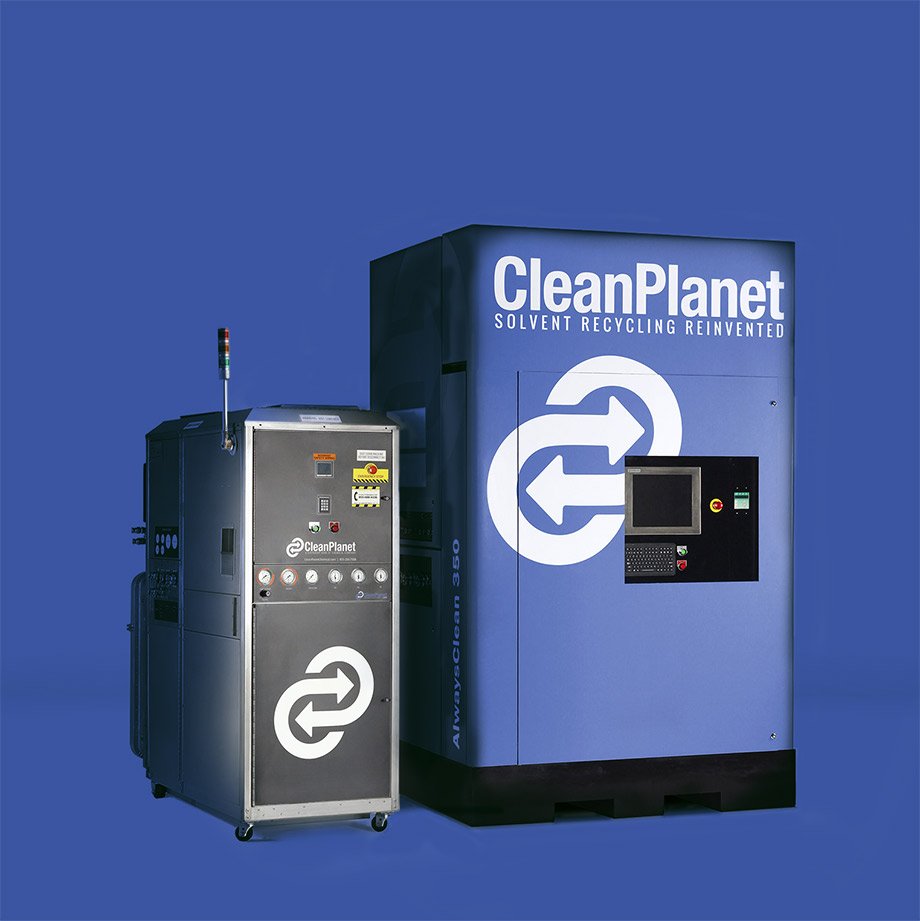 Does Your Team Perform Proactive Maintenance?
Problem:
The Solvent Recycling equipment goes down, stays down; hours become days, days become months, months become years. Your Solvent Recycling Program Dies!
Solution:
It's rare that well-planned and executed solvent recycling efforts end abruptly. One of the most common ways that years worth of excellently run recycling processes fail is the avoidance of fixing a broken solvent recycling unit.  A piece of equipment that reduces waste, increases sustainability, and SAVES YOU MONEY!
You would never let a piece of production equipment sit idle.  It is either repaired or replaced.  This same philosophy must be applied to your solvent distillation unit. A typical repair can be relatively inexpensive versus all that you lose long term when your recycler is not operational. 
At CleanPlanet, our customers swear by our revolutionary Service365 program.  We take care of all parts, service, and labor at no cost to you.  
CleanPlanet partners with its customers to ensure they are maximizing their onsite chemical recycling. Our advanced solvent distillation technology allows our customers to recover more chemical than any other distillation unit. If you're struggling with an underperforming distillation unit reach out to our team to see how we can help.