PrecisionDistillation™ Modern solvent distillation by CleanPlanet
The world has advanced considerably over the last 30 years. The solvent distillation industry on the other hand, not so much. That's one of the reasons we set out to reinvent solvent recycling.
With our patented PrecisionDistillation™ technology, you'll get the most advanced solvent distillation unit available on the market today without the hefty price tag. You'll get a unit your team actually enjoys using. It's designed with the user in mind. And one that produces virgin-like solvent from your waste at a higher yield than any other distillation unit available. Saving you even more money.
Continue reading to discover what sets our solvent distillation technology apart and find out if this is the right tech for your facility.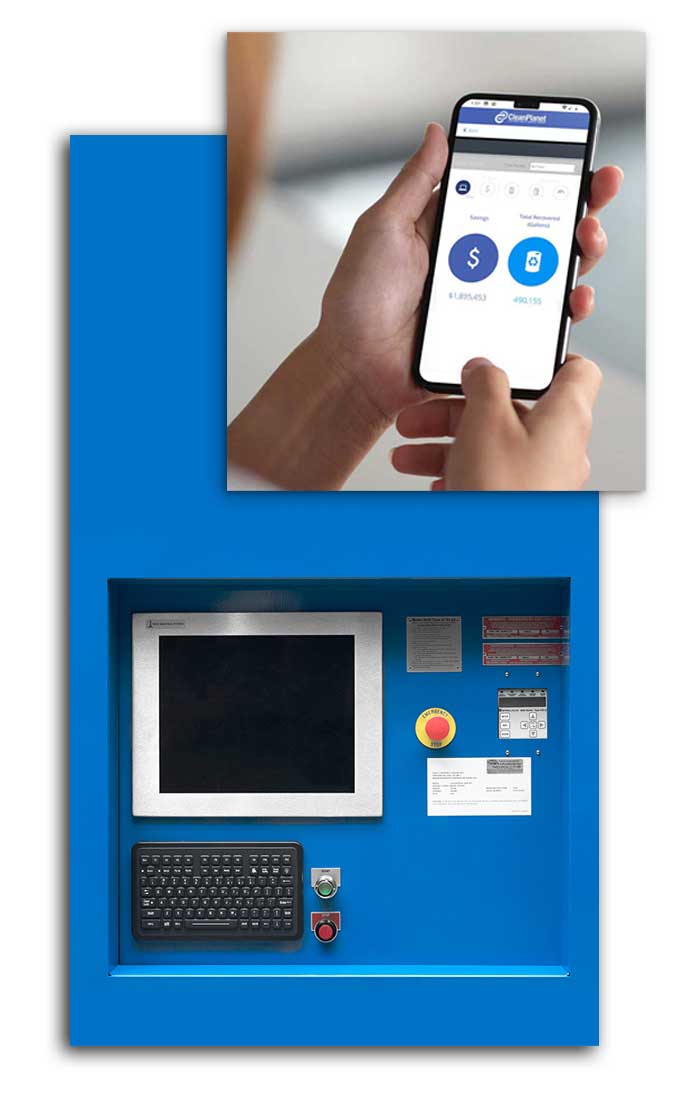 Unparalleled Waste Reduction & Solvent Savings
A Solvent Distillation Machine with Unprecedented Monitoring & Reporting
Does your solvent distillation unit keep score? Do you know how much clean distillate you're producing or how much waste you're eliminating monthly? Do you know your greenhouse gas reduction numbers?
How about notifications, does your machine tell you when it requires operators attention? What about maintenance, does your unit have any diagnostic capabilities or tell you when it's time for preventive maintenance? Are you easily able to produce weekly/monthly/quarterly reports with that data?
Chances are it can't, but ours can! Our systems include 40+ sensors. And all of that data is fed onto our Athena web portal allowing our team to continually monitor your machine to ensure it's running at maximum efficiency. If our team spots something we can change to improve your output, we'll take care of it. Plus, the Athena notifications system, will tell your operator when it's time to check on the unit.
This also allows you to track every gallon of waste solvent that goes through your machine and shows your exact yield when you want to know it. And more importantly, it lets you track your savings.
Our monitoring software – Athena is so good one of our competitors asked to purchase or license it for their distillation unit. 
With our team actively monitoring your unit, that's one less thing you need to worry about.
Reduce Your Workload with an Automated Solvent Distillation System
You don't have the time to manage your solvent recycling, so we do it for you with our automated solvent distillation technology. Gone are the days of pumping waste, cleaning stills, and manually removing still bottoms.
Over 40 sensors and advanced control algorithms are used to automatically recover your solvent waste. Your waste is automatically drawn into the solvent distillation machine, measured, recycled, checked for quality, and deposited into your clean solvent vessel.
Even the still bottoms are automatically ejected into drums for easy disposal – no operator intervention is needed. Our solvent distillation system needs less than ten minutes a day of your team's attention. Making it easy to fit seamlessly into your current facility operations.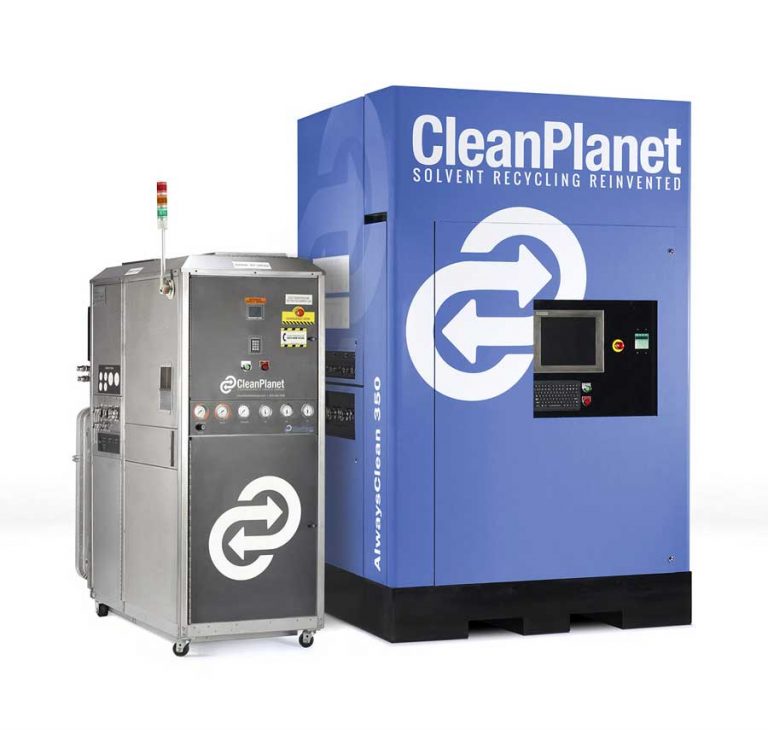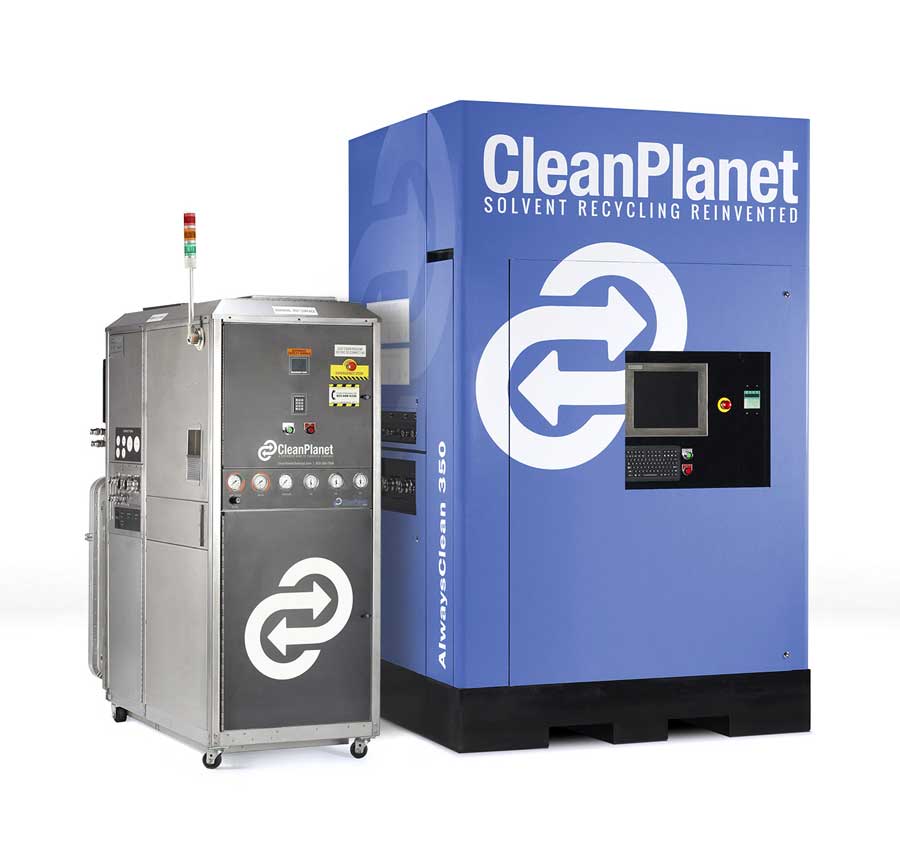 Quality Solvent You Can Depend On
In the past, solvent waste distillation has provided facilities with substandard quality. Oftentimes the recycled solvent would be tinted or missing critical components of the chemistry. The result is a distillate that is perceived to be ineffective or just can't do the job you need it to do.
Customer after customer has informed us that the recycled solvent from our distillation equipment is better than any onsite equipment or offsite recycler they have used in the past. How are we able to deliver such high quality solvent?
Our advanced, patented technology, prevents contamination or discoloration and maintains the chemical composition of your original solvent. And we do that while also recovering more solvent in every batch, increasing your yield while also reducing your waste volume and disposal fees.
Solvent Distillation Equipment Designed to Keep People Safe
Win the praise of your team when they discover they'll never have to deal with the pungent vapors associated with traditional solvent recovery machines. And help them feel safer operating a unit that reduces their exposure to hot or dangerous chemicals.
Our VMX Vapor Management system and still bottom discharge process mean no hot, dirty chemicals or vapors come in contact with employees. The difference is immediately clear when you walk into a room where our stills are operating: no smell, no chemicals, and no worries.
In addition, with our solvent distillation service, we're monitoring your machine 24/7, so you don't have to. If we spot anything that could be a potential problem we'll let you know and send a technician out immediately to fix any issues.
With Service365, you can be confident your solvent distillation equipment is operating safely.
Discover just how much you could save by switching to CleanPlanet's Service365 program.
Simply fill out our short contact form and a member of our team will reach out to help you decide if the Service365 program is a good fit for your facility.