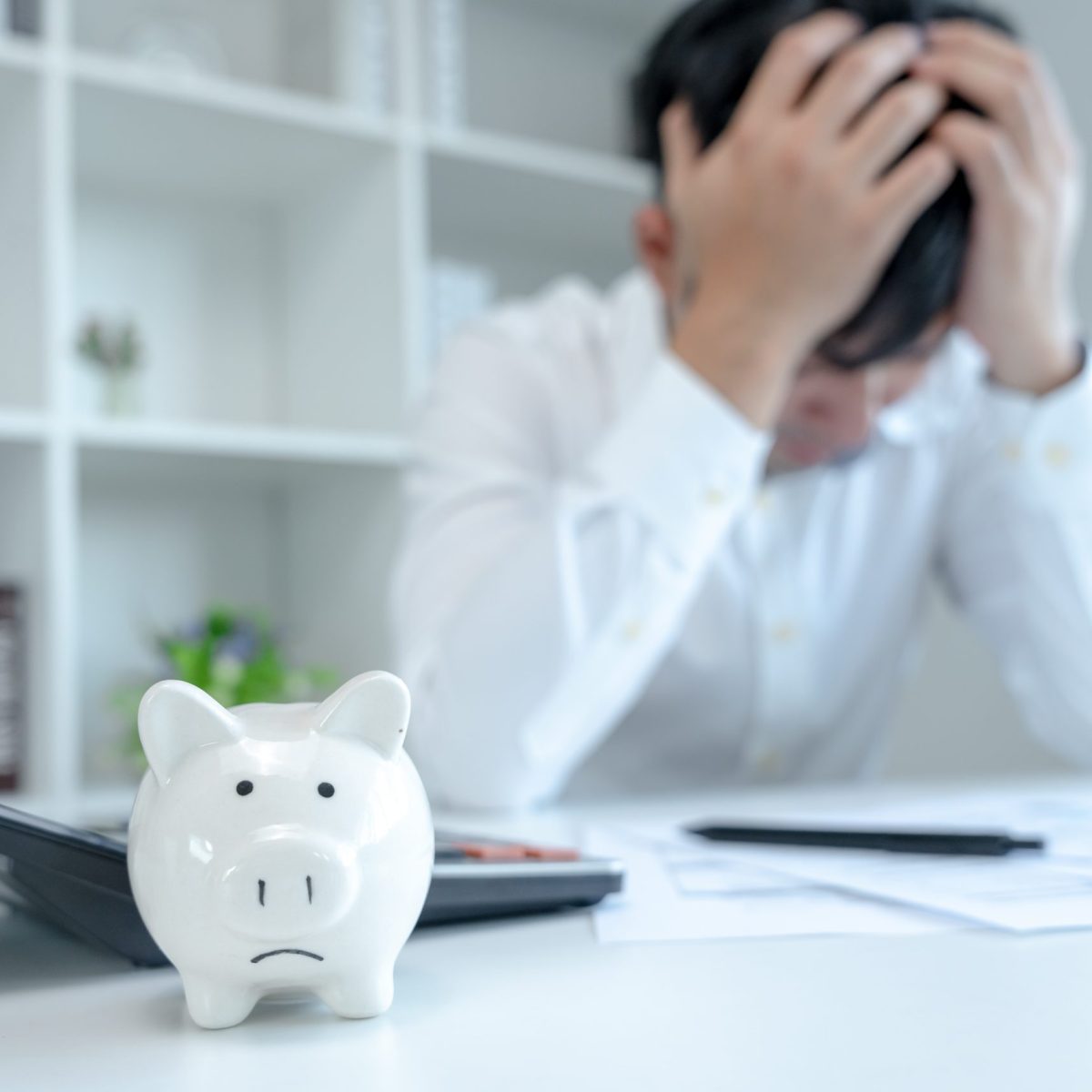 Purchasing a Solvent Recycler Is a Bad Idea (A Breakdown of Purchasing Pitfalls and the Alternatives)
Switching to on-site solvent recycling is an effective way to cut costs and reduce your company's overall carbon footprint. If you're looking to recycle for years to come, the purchase of a solvent recycler is a bad idea. A service-based solvent recycling solution like CleanPlanet's Service365 is the only way to go. We guarantee a positive on-site solvent recycling experience!
Why Should I Buy a Solvent Recycler?
The answer is simple: you shouldn't! There are few worse decisions you could make than purchasing a solvent recycling machine. That's right! We, CleanPlanet, the solvent recyclers, said it. We've been in the solvent recycling industry for almost 30 years, and in that time, we've learned a thing or two about what keeps companies recycling their solvent, and what doesn't. In this article, we'll look at some of the reasons why – despite its numerous cost savings and environmental benefits – on-site solvent recycling has not seen widespread adoption. In our expert opinion, a service-based on-site solvent recycling service like Service365 is the only way to go.
Lifecycle of Purchasing a Solvent Recycler
There are two camps of businesses who are looking to purchase a solvent recycler: those that don't currently own or operate a solvent recycling machine on-site, but are looking to purchase one, and those that do currently own a solvent recycler, but are looking to replace it. If you're one of the latter, you should know better! Although both camps have different perspectives, the buying process is the same. Let's look at the lifecycle of purchasing a solvent recycler. 
During the initial stages of purchasing a solvent recycler, there are a number of factors that need to be considered. First, presumably cost savings are the driving force behind the motivation to switch from off-site solvent waste handling to on-site solvent recycling. Virgin solvent prices, transportation costs, and waste facility disposal fees are currently all at historical highs, so it makes sense that you would be looking at an option like this right now. A cost savings analysis needs to be conducted in order to determine the ROI period for the purchase of a solvent recycler. 
Second, reducing one's environmental impact is often an impetus behind the purchase of a solvent distillation unit. By reducing dependence on virgin solvent, reducing hazardous waste shipments, and limiting the amount of solvent waste being disposed of, you greatly reduce your overall carbon footprint. Investigating which options of solvent recyclers can help minimize your environmental impact and liability the most is an important step.
Third, supply chain and waste facility disruptions have become more common, and are really wreaking havoc on operations. This puts an increased burden on your facility and how it deals with hazardous solvent waste. Based on these factors, you'll investigate different brands and models of solvent recyclers for purchase. Obviously, the solvent recycler that minimizes your ROI timeframe, increases cost savings, and makes you the most sustainable becomes your top choice.
2. Capex Requisition & Purchase Order
You've done your research, chosen the best solvent recycler for your needs, now you just need to present the case to your superiors and request the capital expenditure to purchase the unit. The cost savings of on-site solvent recycling are easy to prove. In all scenarios, even when purchasing a solvent recycler, you will immediately save money compared to shipping solvent waste off-site for disposal (these cost savings won't last forever unfortunately; we'll look at this later on in the article). Your reduced GHG emissions will also be simple to present, since purchasing virgin solvent makeup and disposing of your solvent waste represent the most carbon heavy practices available. Recycling these types of solvents will decrease GHG emissions in your value chain because you are reusing them.
If you've done a good job of making a case for the purchase of a solvent recycler, the project is now well off the ground. You've convinced the powers that be, and the capital expense has been approved. A purchase order has now been created and submitted.
Despite your excitement, the truth of the matter is that it's going to take a while before you receive your new solvent recycler and have it up and running. Most companies that manufacture solvent recyclers do so based on orders. Once a PO has been submitted, they begin manufacturing the solvent recycling machine. Unfortunately, supply chains are still somewhat disrupted post-Covid, so oftentimes there are delays in production, which can extend the waiting period longer than anticipated. You may be looking at 4-6 months before your solvent distillation unit is recycling solvent for you. Combined with the initial investigatory period and CapEx requisition, the lifecycle of purchasing a solvent recycler could easily take more than a year. And all that time, you've been stuck in your old, expensive habits of purchasing and using virgin solvent in your processes, and shipping the solvent waste off-site for disposal.
From the moment you decide to purchase a solvent recycling unit, you should switch to off-site recycling. As outlined above, the lifecycle of purchasing a recycler is, in most cases, a lengthy one. You might as well begin reaping the rewards of solvent recycling immediately rather than wait all that time. Plus, it will allow you the opportunity to assess the value in the process of solvent recycling in general. Off-site solvent recycling will save you money and reduce your environmental impact and liability immediately. There are many well-respected waste vendors out there who can recycle your solvent, such as CleanHarbors, Safety Kleen, CleanEarth and Veolia. CleanPlanet has also partnered with these waste vendors, and can segregate and recycle your solvent waste stream specifically at their facilities, providing you with the highest quality recycled solvent possible.

A Monument to a Bad Decision
Purchasing a solvent recycler is like a bad relationship. In the beginning, everything is new and exciting. You receive a shiny new piece of equipment that gets dialed in, runs efficiently, and immediately pays dividends compared to how you used to deal with your solvent waste. You might refer to this as the honeymoon phase because everything seems carefree and enjoyable, and you haven't got a worry in the world. Your capital investment is quickly being paid off by the amount you are saving on virgin solvent purchases and waste hauling and disposal fees. Unfortunately, the honeymoon phase eventually runs its course, and reality starts to sink in.
When you purchase a solvent recycler, it carries with it a particular length of warranty. You're provided with the parts and labor to fix the machine when it goes down. After the warranty expires, your facility is on the hook for maintaining and repairing the unit when it inevitably malfunctions. The problem is, your staff are not specifically trained to repair a piece of proprietary equipment like this. The result is costly downtime, parts sourcing, and repairs. And all the while, you are having to purchase expensive virgin solvent, just to keep up with the demands of production. The worst part about this whole situation, though, is that these types of costly repairs are going to occur more and more often over the lifetime of your solvent recycler.
Over time, your facility will inevitably experience employee turnover, which adds to the difficulty of keeping you recycling your solvents. The implications for your solvent recycler are very severe because once the person or persons tasked with operating the recycler are gone, there's no one left to run it. And if there's no one left to operate it, there definitely isn't anyone left to train others on how to use the solvent recycler in the future. After a couple of years, all the energy and excitement you felt in the initial stages of owning a solvent recycler have disappeared. Now, your solvent recycler sits in the corner of your facility, unused and collecting dust: a monument to a bad decision. It acts as a daily reminder that despite your best intentions, purchasing a solvent recycler was the worst decision you could have made.
We speak to businesses in these types of situations every single day. These are exactly the reasons why CleanPlanet sees the purchase of a solvent recycler as a bad idea, and why we've yet to see widespread adoption of on-site solvent recycling around the world. A few bad experiences are enough to haunt those who once recycled solvent on-site into never making the same mistake again. 
CleanPlanet's Solvent Recycling Solution
We know that solvent recycling is never your priority; your efforts need to be dedicated to production and profitability. That's why we've made solvent recycling our #1 priority. In fact, all we do is solvent recycling, and nothing else. Other companies that sell and distribute solvent recyclers usually focus on producing other types of industrial equipment for sale. Selling solvent recyclers is often a peripheral selling stream that they offer as an addendum to their main market. And as we've shown above, the market of selling and purchasing solvent recyclers is just a bad idea.
Decades of experience has shown us that a service-based model is the only way to keep businesses recycling their solvents on-site. With Service365, we provide everything you need to recycle solvent on-site – including the equipment, support, ongoing maintenance and repairs, and upgrades – with NO CAPEX. All you pay for is the fresh solvent that our units produce for you. And since we retain ownership of the solvent recyclers, our only concern is to keep you recycling as often and as efficiently as possible. If your unit is down for a maintenance related issue, we'll send out a local field tech right away to fix it. If the employee tasked with running the recycler leaves, we'll send a tech out to train the new person right away. You will always have a solvent recycler running in tip top shape, and you never have to invest capital or labor to fix or maintain it like you would when you purchase a solvent recycler.
Service365 is a mutually beneficial partnership where both sides win. Our revenue is tied to your recycling efforts, so we're going to ensure that you're always recycling solvents on-site. In addition, our team of engineers are continually innovating our technology as well, so if we can make your on-site recycling efforts more efficient down the road, we'll upgrade your unit for free. We don't just want you as a customer for the lifetime of your solvent recycler, we want you as a customer for life.
Time to Make the Right Decision
Companies that refuse to innovate will inevitably stagnate. Over the years we've seen that purchasing a solvent recycler is a bad idea. It's bad for both the customer and the supplier because the customer eventually resents their decision to recycle solvents on-site, and it's bad for the supplier because these experiences give on-site solvent recycling a bad reputation. 
Rather than continue to offer the same old product, we have revolutionized the way that companies recycle their solvents on-site. Our Service365 solvent recycling solution will keep you recycling today and into the future. You'll not only save money and lower your overall carbon footprint, but you'll have a positive experience while doing so. Our near perfect customer retention rate speaks to the success that our customers are having in their recycling efforts. Contact us today to learn more about how you can improve your solvent recycling efforts.
Looking to streamline your waste management?
Want to learn more about our recycling solution Service365?